Running with a Vision,Shaping the Future
We are a world-class university.
Excellent Research OfficeEnvironment Ever!
A world-class innovations and discovery centre
Cutting-edge ResearchFacilities
We're the Leading Research Hubin Nigeria and West African
Bridging Technological Divide,Securing Development Future
ABOUT US
The Covenant University Centre for Research, Innovation and Discovery (CUCRID) is poised to drive the University vision of being one of the top 10 Universities in the world by 2022 from the research, innovation and discovery platform. The Centre's administrative and operational structure is solid.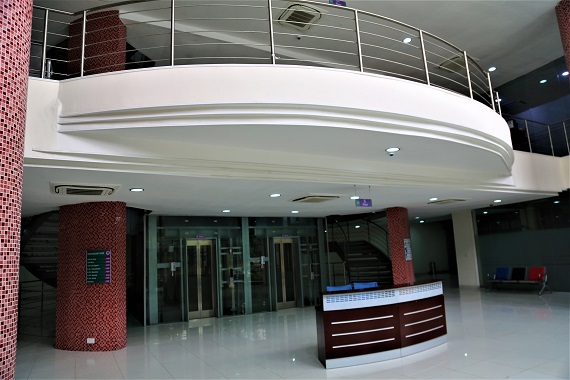 COVENANT (CUCRID) SEED GRANT FUNDING
The Covenant Seed grants is a small amount grant for research projects and early stage development exercises. The fund is offered to promote research ideas, concepts and products as well as to advance individual and research clusters/teams' efforts and/or to obtain preliminary data, develop model/prototypes and to demonstrate the potential viability of the work. The annual Seed-granting funding applications run from December 4th, 2023 to January 6th, 2024, with successful applicants announced at the end of March 2024.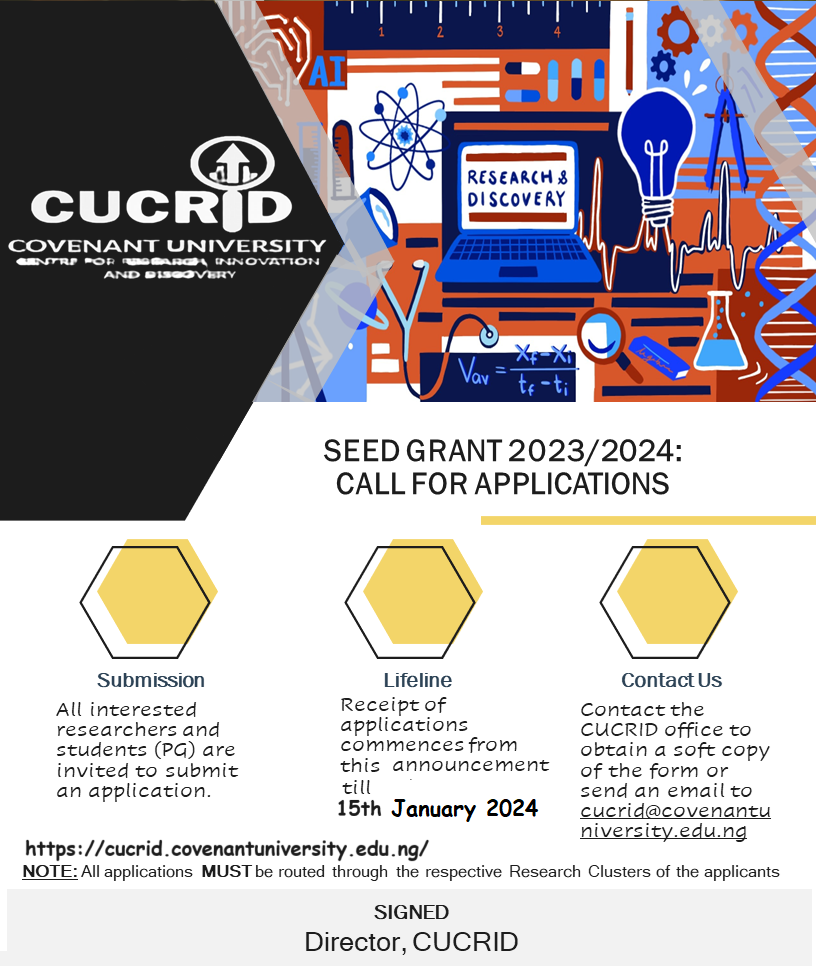 The mechanics of industry is easy. The real engine is the people:
Their motivation and direction.
VISIT US
3rd Floor CUCRID Building